Woodlands Medical Aesthetics Institute
17350 St Lukes Way Suite 380
The Woodlands, TX 77384
Med Spa: (936) 273-9053
Gynecology/Clinical: (936) 273-1600

Monday–Thursday: 8:30 a.m.–5 p.m.
Friday: 8:30 a.m. –3 p.m.
Welcome to Woodlands Medical Aesthetics Institute, a physician-owned practice specializing in wellness and med spa treatments in The Woodlands, TX. Whether you're on a mission to look better, feel better, or simply live better, you've found your people.
Our offices are conveniently located on the St. Luke's The Woodlands hospital campus, next door to our Woodlands Gynecology & Aesthetics location.
About Our Offices
From the moment you step into our offices, we hope you'll feel like you're home. Our elegant interiors and touches of playful artwork reflect what you can expect from your experience: professionalism with plenty of fun along the way.
You'll never be just another visitor here. Don't be surprised if you're welcomed in with a smile and a question or two about how your kids (or pets!) have been.
Within our walls, you can always feel comfortable discussing any concerns you may have about your appearance, your wellness, and your sexual health. This environment is your safe place to invest in yourself.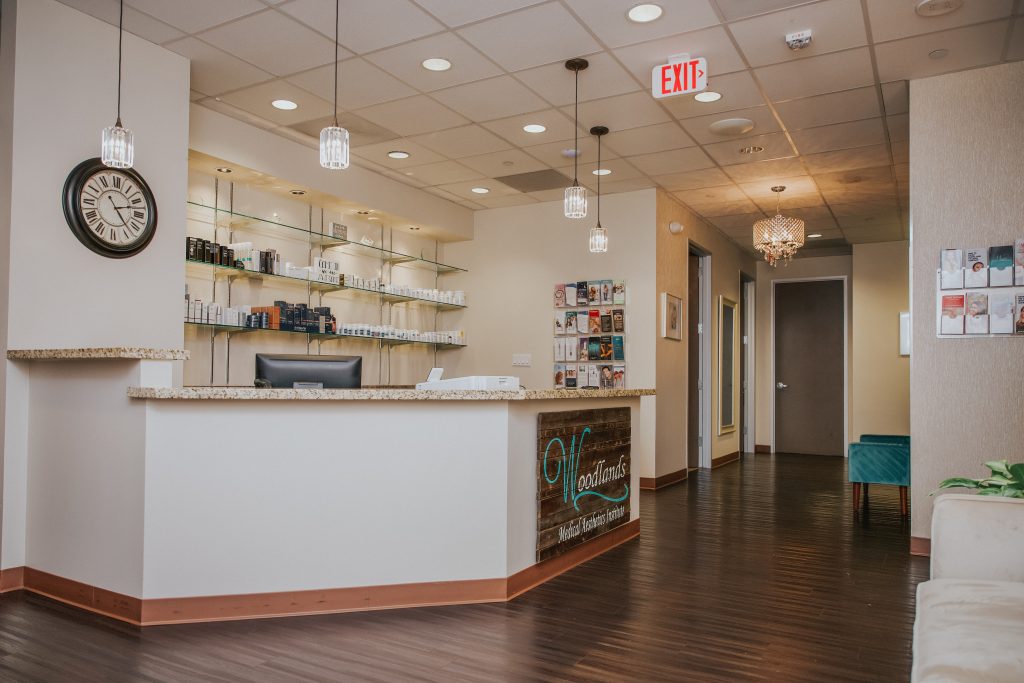 Bringing You the Best in Aesthetics
Be the first to enjoy the benefits of the latest and best treatments on the market. We're consistently the first in our area to bring you innovative new technologies, including BBL HERO®, EMSCULPT®, and more. At our location, you'll find whichever device, treatment, or product you need to look and feel your very best.
Our team never stops training, whether our providers are teaching other professionals new techniques or flying to industry conferences to sharpen their own skills. We're dedicated to being the best so we can bring the best to you.
Let's talk face to face.
Request your consultation.
If you would like to join our family and live your most vibrant life, please request a consultation online or call (936) 273-9053 to get in touch. Our med spa patients visit us in The Woodlands from Spring, Montgomery, Conroe, and surrounding Texas communities.