Woodlands Medical Aesthetics Institute
17350 St Lukes Way Suite 380
The Woodlands, TX 77384
Med Spa: (936) 273-9053
Gynecology/Clinical: (936) 273-1600
Monday–Friday: 9 a.m.–5 p.m.

At The Woodlands Medical Aesthetics Institute, the staff has one mission: to meet the aesthetic goals of their clients. By using the highest quality products and technology with professionalism and compassion, the aesthetics institute helps patients not only age well but feel, look and live better.
We are so much more than a med spa, and our patients from Spring, Montgomery, and The Woodlands feel that. We are a medical aesthetics facility, and our physician is on-site at all times. We truly do things that will enhance people's skin and enhance their aging process so that they can age well.
Janet Kane
Licensed Medical Aesthetician and Certified Laser Technician
Janet has a passion for helping others look their very best, in return boosting their confidence and self-esteem. As a licensed medical aesthetician and certified laser technician for many years, she is dedicated to educating our clients about the best treatments and skincare routines for their specific needs to keep them aging well. She is also the proud mother of twin girls.
---
Laura Sheffer
Certified Physician Assistant (PA-C)
Laura has been a PA for 13 years and has been working with Dr. Peet for more than 7 years. Her experience includes routine gynecology and well-woman exams, treating and diagnosing pelvic pain, gynecologic oncology, interstitial cystitis, treating endometriosis, contraception and hormone replacement, polycystic ovarian syndrome (PCOS), and genetic counseling and testing for hereditary breast, ovarian, uterine, and colorectal cancer.
"I have had the opportunity to treat many wonderful and courageous patients throughout the years and have found that being a part of their health and treatment is a special privilege. Life is a gift, and it should be treated as such. I want each patient to know they are cared for and have a place to come to feel better, more beautiful, and healthy."
---
Ginger Trejo
Women's Health Nurse Practitioner
Ginger Trejo has been in the nursing field for over 25 years. She graduated from Beth-El School of Nursing in Colorado Springs with her B.S.N. She graduated from University of Southwestern Medical School as a women's health nurse practitioner in 1996 and became board certified in 1997.
As a nurse practitioner, Ginger continues to use her skills and strengths as a nurse, but now is qualified to diagnose and manage most common and many chronic illnesses with which women struggle. A large portion of Ginger's practice also focuses on wellness and prevention by educating women so they can make informed decisions about their health.
Ginger has 2 sons who are both culinary chefs and live in Colorado. She was involved in the Olympic Training Center in Colorado Springs, where she was on the Judo team. Ginger's current hobbies include hiking and going to the beach. She attends The Woodlands Community Church.
---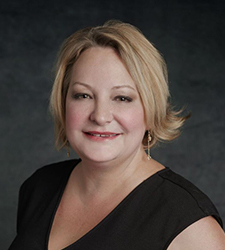 Heather Bell
RN, Master Nurse Injector
Heather developed her passion for nursing while working in acute care, plastic surgery, and aesthetics since 2003. She has helped set up multiple office-based accredited surgical suites by managing and implementing safety protocols and procedures. Heather is very excited to bring her unique skill set to our aesthetic practice. She holds multiple certifications, including:
Sedation Certified Registered Nurse
Advanced Cardiac Life Support
Advanced Aesthetic Techniques With Injectables and Low-Energy Devices
Heather excels at helping her patients coordinate their aesthetic journey with the expertise of our dynamic team by incorporating injectables with our wide array of energy devices. She is trained and continues her education for the latest available products or newest technology in the art and science of aesthetic injectables. Heather specializes in products including BOTOX®, Dysport®, all of our dermal fillers, KYBELLA®, Sculptra Aesthetic®, and more. She is knowledgeable and demonstrates proficiency with platelet-rich plasma technology, including Vampire Facial® & Facelift®, hair restoration, O-Shot®, and Priapus Shot®.
Heather takes pride in maintaining the integrity of the practice of nursing by ensuring prudent patient care, along with patient safety, advocacy, and education. She empowers her patients with knowledge for sound collaborative decision-making while maintaining the integrity and quality of aesthetic nursing. She prides herself in helping her patients become the best versions of themselves. Heather tells her patients, "It is important that we preserve your natural expressions and architecture; we just want to soften the signs of aging."
Heather and her husband Clay have two sons, Caden and Easton, and two affectionate pugs, Camper and Bella. When she is not injecting patients and helping them achieve their aesthetic goals, Heather and her family can be found camping, fishing, or cheering on our hometown football team, the Texans.
Let's talk face to face.
Request your consultation.
Would you like to learn more about our providers and all your aesthetics and wellness options at Woodlands Medical Aesthetics Institute? Request a consultation online or call us at (936) 273-9053 to get in touch! Our medical spa patients visit us in The Woodlands from Spring, Montgomery, Conroe, and surrounding Texas communities.